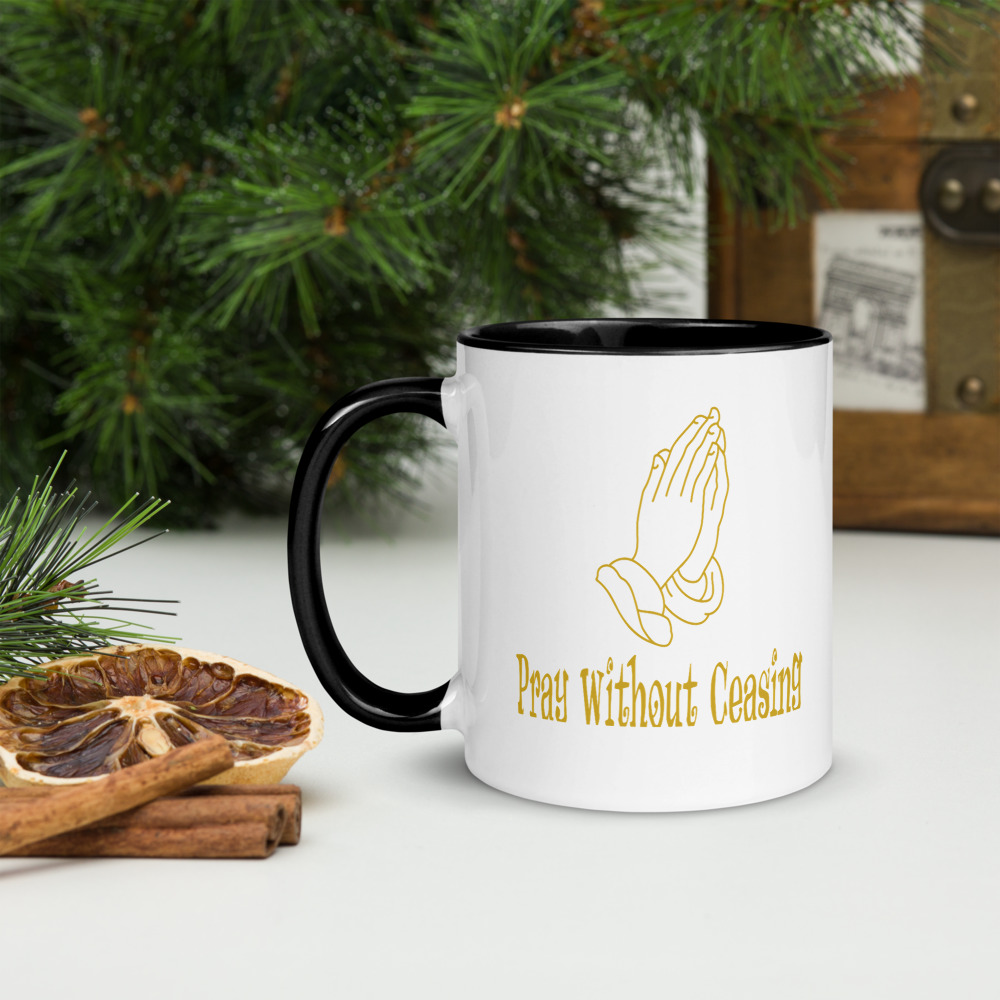 Pray Without Ceasing
To be thankful for my life, is one way, I 'pray without ceasing' 1 Thesalonians 5:17.
I, for one, am thankful for everyone and everything, honestly and truly, all day long. There is so much to be thankful for in our lives. Thus, my inspiration for my design.
For one, everyday is a gift. The people, with whom we share our day, are God's gift to us. I treasure them all wholeheartedly. To pray without ceasing, I simply have a grateful heart in all I do. God listens to my innermost thoughts all the time. His good works envelop my life. I see it in action everyday.
I do have formal times when I pray too, like each night before I go to sleep. I pray for all those people, who touch my life in some way.
In these times, and always, prayer is always needed. God is always listening. Praying nurtures hope, like nothing else can. Thus, Pray Without Ceasing.
Although there is a lot of bad in this world, I live a God focused life.
Have good thoughts about others in your heart and dispel all the bad ones. To me, this is a form of prayer. Be wholeheartedly thankful for all the good in your life because God makes it happen. Thus, I Pray Without Ceasing.
For all my product videos, I use Luc Gaylie's music with permission.