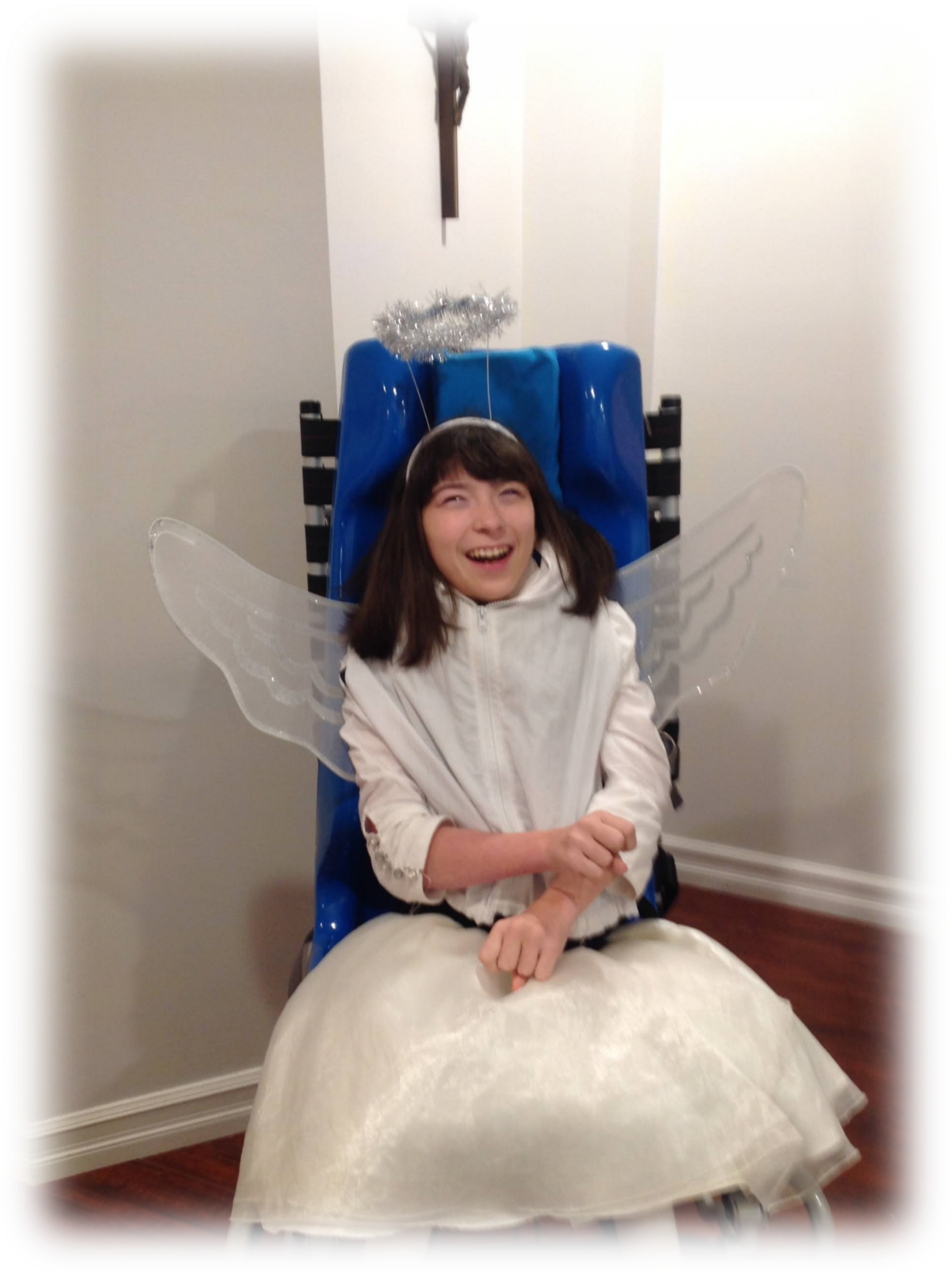 What are Angels? Are They Truly Amongst Us?
Angels are divine spiritual beings, we cannot see; however, they bless our lives in countless ways.
For fun, as seen in the image above, I dressed up as an angel for Halloween back in 2014. I love Angels!
When I pray, I thank Jesus, who is the Truth, The Way, and the Life; I thank the Blessed Mother Mary, whose constant intercession, I rely upon for help. I also thank all the Angels and Saints, who watch over us, protect us, and pray for us.
Yes, I thank the Angels. Although unseen, they are all around us. Their angelic work blesses our lives, in ways we may not notice or appreciate. Thus, Angel Blessings are simply divinely awesome wonderful beings.
There are so many expressions we say to one another about angels:
"You're an angel!"
"He / She is angelic."
When a friend is in need, 'We are always, "An angel on call" for a friend.'
Although Angels are divine beings, it's in us, to be good, to be kind and to be helpful. "After all, we are angels in training; all we have to do is spread our wings and fly."
I've had exceptional people, touch my life in profound extraordinary ways. I call them angels. They have blessed my life; thus, Angel Blessings.
Despite my many challenges, I, too, want to help make a positive difference in this world in my career, as a public speaker: https://gisellegaylie.ca/ and with my online store, https://angelblessings.ca/ . Yes, it's true, I do need a lot of help to live my life, and to do all the things I do; but I'm truly the lucky one, I'm surrounded by Angels.
This song below, "Angels Among Us" by the band Alabama really resonates with me. It is so beautiful, and it relates to my own life too. Please, do listen to this heartfelt song, and let me know what you think about angels.