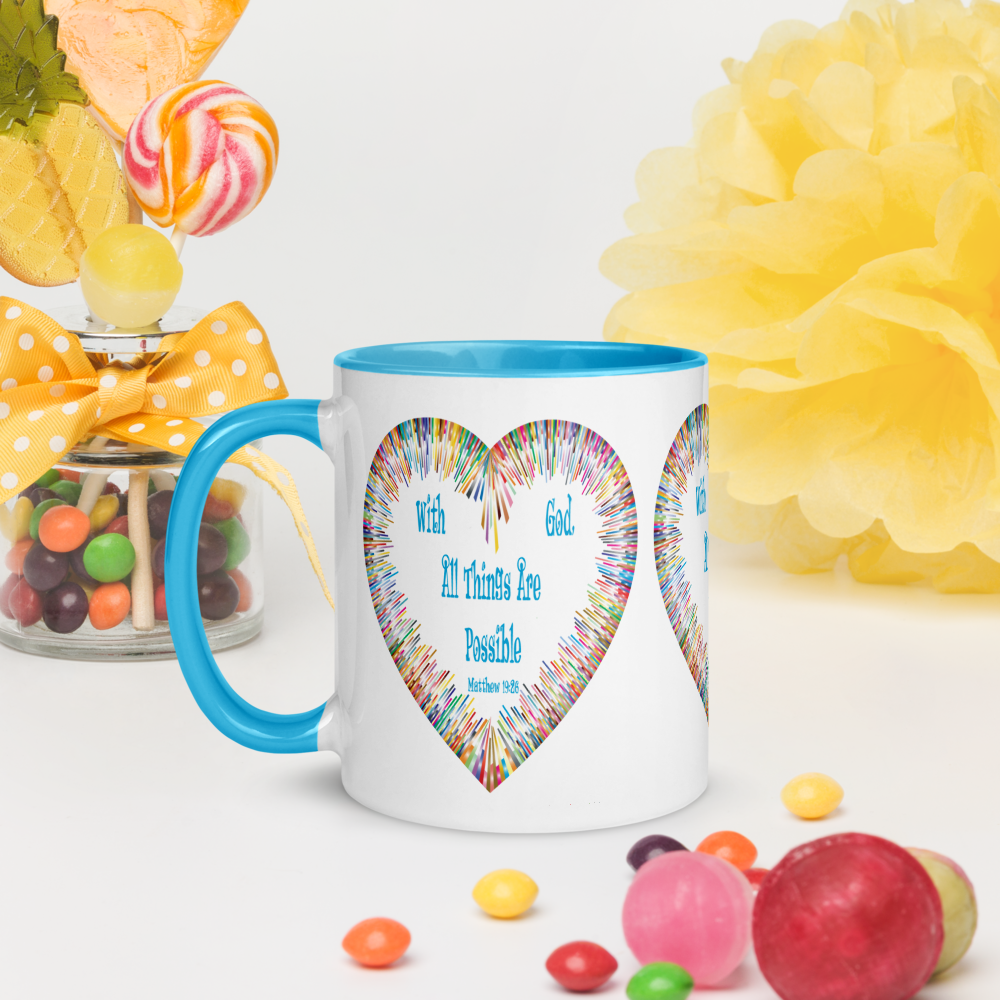 With God All is Possible, Matthew 19:26
Truer words never spoken. Each day, I am inspired to persevere in all I do because 'With God, All is Possible.'
In living my life, I know with certainty that I am not supposed to do everything alone or independently. This does not discount my life in anyway. It does the opposite. It makes me feel important because God made me, and He does not make mistakes.
My life has many challenges; however, I am truly blessed to have so much love and support from family friends, and people like you, who are genuinely interested in others.
I rely on others throughout my day. My cerebral palsy quadriplegia limits me; this, however, does not stop me. Like I said, with support, I can do just about anything.
I am thankful all the time because of all the support I receive. It allows me to live a very normal life. 'With God All is Possible.'
The truth is, we must keep believing in the beauty of our dreams, because God loves us wholeheartedly. We must keep working hard in all we do because we are never alone. 'With God All Is Possible."
I am here to do my best to help and inspire others in all I do. I am so happy to share my designs on my products with you, which I do hope you like too. Moreover, I love public speaking. I embrace every opportunity, I get. To make a positive difference in the life of others is a God given gift, and I am thankful for it.
Unequivocally, we are all capable of so much. With help and support, which we all need to embrace from time to time, and when required, because God makes all good things happen: 'With God All Is Possible, Matthew 19:26."
For all my product videos, I use Luc Gaylie's music with permission.